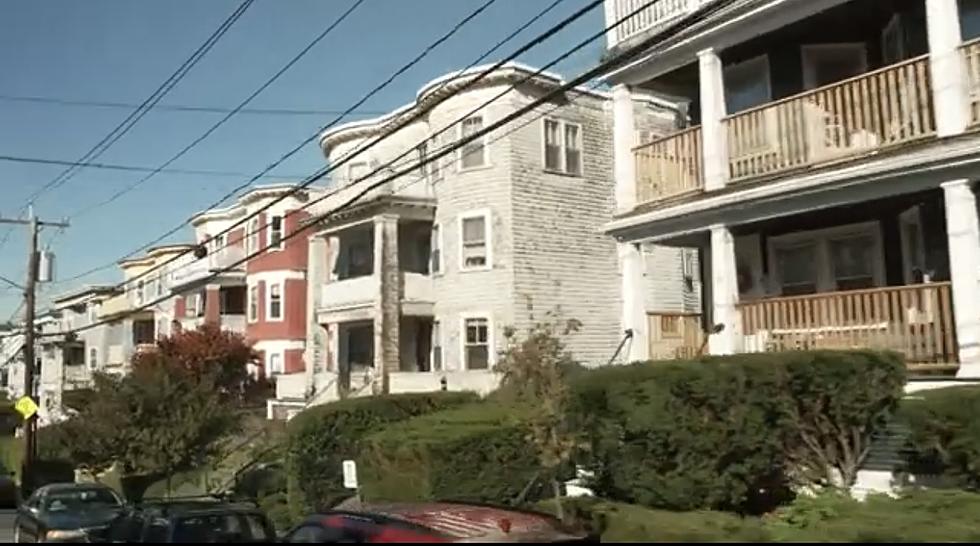 10 Things That Are Just Untrue About All Massachusetts Residents
Screen grab from YouTube
You can't help where you're born, right? I think we all know this is true, but being born in certain places comes with those sometimes nasty stereotypes!
Being born and raised in Lynn, I know what being put in the myth box feels like!
10 THINGS THAT ARE JUST UNTRUE ABOUT ALL MASSACHUSETTS RESIDENTS
1. WE ALL LOVE LOBSTER
Yes, Massachusetts is home to the town of Gloucester and other fishing heritage locations, however, loving lobster is not in all of Massachusetts' people's DNA. Lobster and other beloved seafood literally turns the stomachs of some people.
2. EVERYONE IS A TAMPA FAN NOW
Tom Brady played for The NE Patriots for 20 years and brought fans 6 Superbowl rings. Now Brady is a Buccaneer and won another Superbowl, but this doesn't mean all of NE fans have jumped ship.
3. REAL ROAST BEEF FANS HATE KELLY'S
Massachusetts is home to some of the best "mom and pop" roast beef shops in the Northeast; however, Kelly's, who roast beef fanatics don't count as a legit roast beef place, is still wildly popular. Their prices are not though.
4. ALL TANAMANIACS ARE FROM REVERE
So, reveretanning.com is a thing, but not all of the darker-skinned Italians from Revere love to use the tanning bed. Tanning is rampant, even in Western Mass.!
5. WE LOVE THE WINTER AND THE SNOW
If you love in the North, you must at least "not mind" winter, right? Not true, a lot of us detest the cold and dark and wintry season. Let's face it, if you're retired and have some money, you probably head South for the winter!
6. ALL OF US ADD AN "R" TO WORDS THAT END IN AN "AH" SOUND
Adding an "r" to words to overcompensate for the dreaded Boston accent is a real thing. In fact, a lot of us do it, even people who don't speak with the accent, but not all!
Example: IDEA becomes IDEAR, or LISA becomes LISER.
7. WE LOVE 'BOSTON' BAKED BEANS
Beans and hot dogs were a popular meal for us as kids and we hated it, the beans anyway. My father used to like the big chunk of fat in the middle of the can. Macaroni and cheese and hot dogs are way better, bro.
8. THE STATE DOESN'T EXIST PAST SPRINGFIELD
We here in The Berkshires hate this. We are people, too, and this is our land in Mass.!
9. NOT ALL WHO GREW UP IN SOUTHIE OR DORCHESTER LIVED IN A TRIPLE-DECKAH
There are plenty of these structures in the Boston area, but not all have had the triple-decker experience.
10. LYNN PEOPLE ARE ONLY KNOWN FOR CRIME
Lynn's reputation is not the best, but Lynn is home to a wonderful ocean shoreline and the beautiful historic Lynn Woods.
LOOK: 50 famous memes and what they mean
With the infinite number of memes scattered across the internet, it's hard to keep track. Just when you've grasped the meaning of one hilarious meme, it has already become old news and replaced by something equally as enigmatic. Online forums like Tumblr, Twitter, 4chan, and Reddit are responsible for a majority of meme infections, and with the constant posting and sharing, finding the source of an original meme is easier said than done. Stacker hunted through internet resources, pop culture publications, and databases like
Know Your Meme
to find 50 different memes and what they mean. While the almost self-replicating nature of these vague symbols can get exhausting, memes in their essence can also bring people closer together—as long as they have internet access.