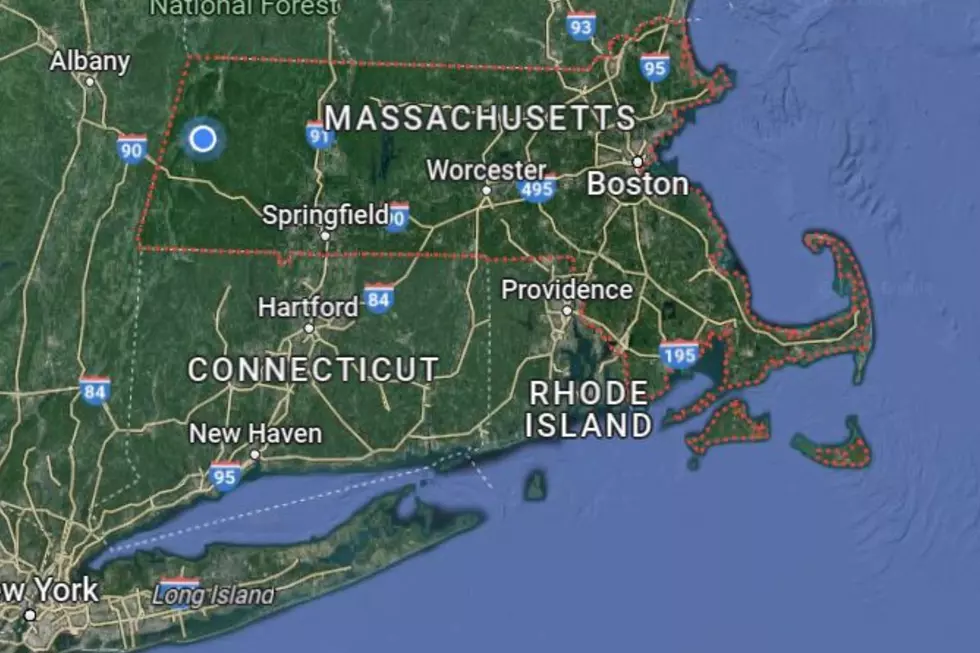 A Trio Of "Romantic" Tiny Towns Located In MA
Google Maps
As the fall season approaches us, many visitors will make their annual trek to the "Beautiful Berkshires" to check out the scenery and of course the foliage which has been described as "picture perfect" in our vicinity. A recent article published on PureWow, two of our locations have been deemed as "romantic tiny towns" with the third located east of Pittsfield on route 9. Bring that special someone in your life and treasure the upcoming memories that await you both.
Let's begin our journey in Stockbridge: As you know, this south county destination is a popular destination for many which also goes hand in hand with legendary artist Norman Rockwell.
The American painter spent the last 25 years of his life deriving inspiration from Stockbridge. This pretty-as-a-picture town presents a unique charm and history with the backdrop of rolling hills. Obviously, one of your mandatory stops will be to check out The Norman Rockwell Museum. Guests and local residents should also pay a visit to Naumkeag, a botanical garden and The Gilded Age Mansion is a must-see. A visit to the legendary Red Lion Inn should also be on your docket as the famous worldwide hotel is celebrating it's 250th anniversary in business and STILL going strong!.
Another small town that's nestled in the Berkshires is "Lovely Lenox" a low-key cultural dynamo that's surrounded by winsome scenery. Besides outdoorsy enticements such as Pleasant Valley Sanctuary, it's brimming with fine dining restaurants (Table Six, The Portico by Jeffrey Thompson and Cafe Boulud receive rave reviews from patrons)
Interesting attractions include The Mount and Edith Wharton's Home which attracts those who have an appetite to explore paranormal activity (Arno and Kathy, our favorite UFO couple are bound to make a future trip to check this out). Lenox is also home to Shakespeare & Company as a future show is on the horizon and the town serves as the summer home base for Tanglewood, the headquarters of the Boston Symphony Orchestra.
The other area town that serves as a mecca of things to do is also deemed as a college based destination is located in Northampton, a "bohemian haven" with tons of culture and strong left leanings.
The central Berkshire town is also a stomping ground for artists, authors, musicians, activists, students and academics. Much of the activity centers around Smith College, which has an excellent art museum and a beautiful botanical garden. There's also plenty of attractive architecture to admire, bookstores worth browsing, Thornes Marketplace, concerts at Academy of Music Theatre, the R. Michelson Galleries and everything from pedal boating to mini-golf in Frank Newhall Look Memorial Park. While cycling enthusiasts can bike the Norwottuck Rail Trail. Always something to do when paying a visit east of The Berkshires.
BOTTOM LINE: Pack your bags, head into your car and enjoy your visit for the time of your life!
(Some information obtained in this article courtesy of www.purewow.com/travel)
LET'S GO: The most popular historic sites in America