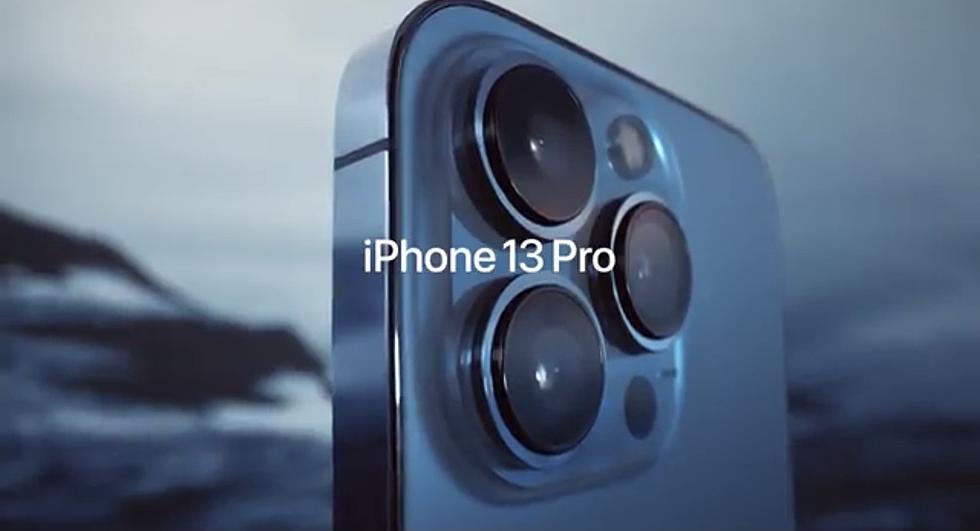 Apple Introduces The iPhone 13, Will You Get One?
Screen grab from YouTube (Apple)
Well, it's that time of year, right? Apple announced the latest and greatest additions to its lineup on Tuesday. The iPhone 13 Pro, Apple Watch Series 7, and the new iPad will all be available this fall. The iPhone and iPad will be in stores on September 24.
If you can believe it, I still have the iPhone 8 plus, and I believe I just finished paying it off! I mean, you know the iPhone was never "free" right? I remember paying the promotional price of $200 for the OG iPhone, in actuality; however, I ended up paying full retail over the years as the iPhone charge on the bill was $40 a month.
Anyway...
Apple's biggest moneymaker is back with an upgraded version of last year's iPhone.
Possibly the most notable change in the latest high-end iPhone 13 will be an option for a full terabyte of storage — that's 1,000 gigabytes — on the device, up from its previous maximum of 512 gigabytes. That's enough storage to accommodate roughly 250,000 photos or about 500 hours of high-definition video. -AP
It also has an improved camera which will allow for better pictures at night as well as the ability to make "cinematic-like" movies!
The iPhone 13 will come in 4 different designs and run you anywhere from $700-$1100 and is available in stores on September 24.
SO WE WANNA KNOW...
KEEP LOOKING: See what 50 company logos looked like then and now
READ ON: See the States Where People Live the Longest
Read on to learn the average life expectancy in each state.