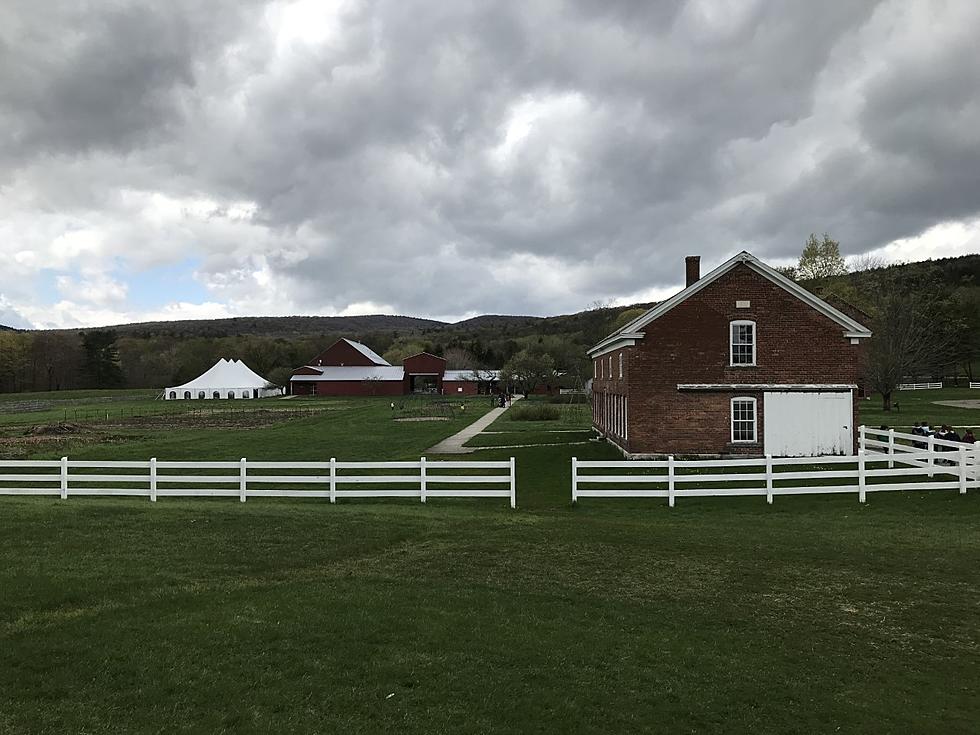 A Popular Berkshire County Family Event Will be Ending Very Soon
Jesse Stewart, Townsquare Media
One event that has had an ongoing display for the past couple of weeks in Berkshire County is Hancock Shakers Village's Baby Animals display. Prior to the opening day of the exhibit which was April 15, the event was heavily advertised and promoted not only through local media in the Berkshires and surrounding areas but throughout the state as well. Now with the exhibit just about three weeks in, we're not hearing about it as much but you should know that if you and your family haven't made the visit yet, you better do so soon as the Baby Animals Exhibit wraps up this Sunday, May 7.
I recently had the opportunity to check out the Baby Animals exhibit with my wife, daughter, and mother and we had a great time as the folks at Hancock Shaker Village let us get up close with the animals as we were able to pet them. If you choose the behind-the-scenes tour, you'll get to enjoy a haywagon ride, get a historical tour of the village, and even be able to bottle feed some of the animals before the village opens to the general public at 11 am. I was able to capture some photos during my visit which you can check out below:
Let this serve as a reminder that if you want to explore the Baby Animals exhibit at Hancock Shaker Village, you better do it soon as the exhibit will end this Sunday, May 7. You can get complete details by going here.
WOOF: These are the most popular dog breeds in America
LOOK: Here are the states where you are most likely to hit an animal
Hitting an animal while driving is a frightening experience, and this list ranks all 50 states in order of the likelihood of such incidents happening, in addition to providing tips on how to avoid them.
LOOK: Here are the pets banned in each state
Because the regulation of exotic animals is left to states, some organizations, including The Humane Society of the United States, advocate for federal, standardized legislation that would ban owning large cats, bears, primates, and large poisonous snakes as pets.
Read on to see which pets are banned in your home state, as well as across the nation.