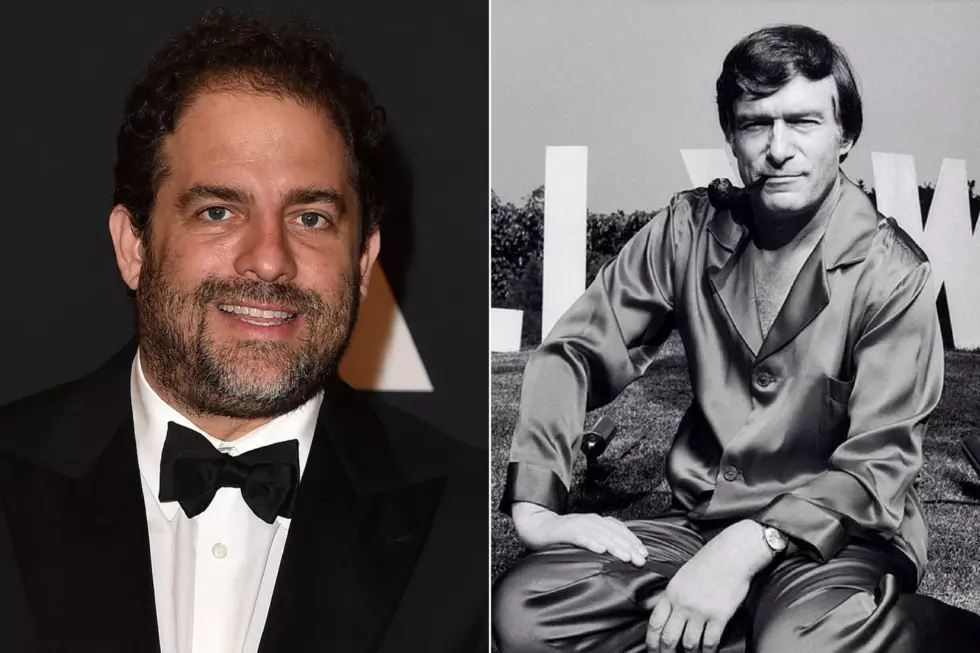 Playboy Puts Brett Ratner's Hugh Hefner Biopic on Hold, Jared Leto Not Involved
Getty Images/CBS/ScreenGems
Just this morning director and producer Brett Ratner became the latest figure in the film industry accused of sexual assault, following recent scandals involving Harvey Weinstein, director James Toback, Kevin Spacey, and Dustin Hoffman. Six actresses, including Olivia Munn, came forward a new exposé by the Los Angeles Times accusing the Rush Hour director and The Revenant producer of sexual assault and misconduct. Now the future of his upcoming projects are looking questionable in wake of the allegations, and Ratner's Hugh Hefner biopic is currently up in the air.
According to The Wrap, Playboy has put all future projects with Ratner's RatPac Entertainment, including the director's untitled Hefner biopic on hold. The film, which was set to star Jared Leto, was being developed by RatPac and Playboy/Alta Loma Entertainment. Ratner was also reportedly planning to develop a reboot of the late Hefner's TV series Playboy After Dark. In a statement to the trade, the magazine said, "We are deeply troubled to learn about the accusations against Brett Ratner. We find this kind of behavior completely unacceptable. We are putting all further development of our projects with RatPac Entertainment on hold until we are able to review the situation further."
Update: Jared Leto's reps confirmed to Deadline on Wednesday that the actor was never involved in the Hefner project and has no intentions of working with Ratner in the future. The full statement from Leto's rep reads:
Jared Leto is not and was not attached to a Brett Ratner directed Hugh Hefner film, nor will he be working with him in the future. Earlier reports were incorrect and not confirmed by his representatives.
It was just last month that Ratner spoke about Leto's involvement in the film. "Jared is an old friend," the director told The Hollywood Reporter. "When he heard I got the rights to Hef's story, he told me, 'I want to play him. I want to understand him." Apparently not.
This follows news that Warner Bros. is currently reviewing Ratner and the allegations. The filmmaker has a first-look deal with the studio. Warner Bros. has also been in a 75-picture co-financing deal with RatPac-Dune Entertainment since 2013, and Ratner has played a vital role in getting many of the studio's films financed, including Gravity, Batman v. Superman: Dawn of Justice, The LEGO Movie, Wonder Woman, Justice League, IT, and more. Ratner also has executive producing credits on many Warner Bros. films including Jersey Boys and Black Mass.