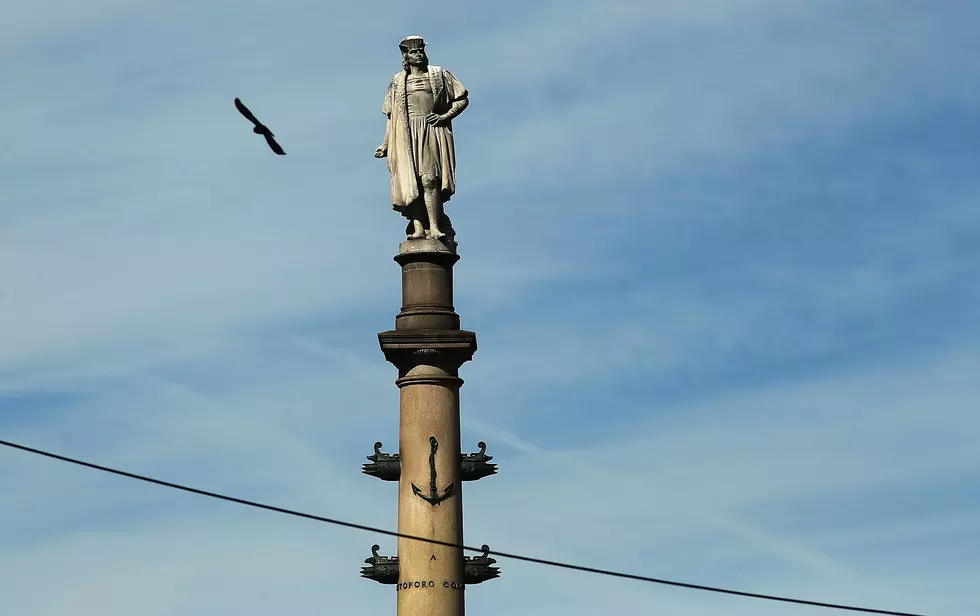 City Council Rejects Columbus Day Petition
Getty Images
A topic that has been hotly debated across the country, and now right here in Berkshire County, has reached the Pittsfield City Council.
Dozens of supporters showed up at the City Council meeting last night, to rally behind the petition of opposition of the School Committee's decision to now refer to Columbus Day as Indigenous Peoples Day on the school year calendar. Members of the community voiced their opinions, urging councilors to take action on the widely debated renaming.
The petition was brought forth by Ward 7 Councilor Tony Simonelli calling on his colleagues to go on record opposing the School Committee's decision. Simonelli, along with Council President Peter Marchetti, Councilor At Large Melissa Mazzeo, Ward 2 Councilor Kevin Morandi, Ward 5 Councilor Donna Todd Rivers voted in to support the petition, but the five votes were not enough, and it was defeated 6-5.
According to The Berkshire Eagle, Simonelli believes people need to know about he accomplishments of Columbus, sighting that he was living in a different time.  Ward 3 Councilor Nick Caccamo spoke out against the petition, noting Columbus can't be defended by saying many historical figures were guilty of atrocities. "They all did the same thing, and it was all reprehensible," he said.
Other Councilors also discussed how inaccurately they were taught in school that Christopher Columbus "discovered" America. Ward 1 Councilor Helen Moon said it's not about rewriting history, but about correcting it.
School Committee Chairwoman Katherine Yon said their previous decision will be discussed and reconsidered during its upcoming July meeting.