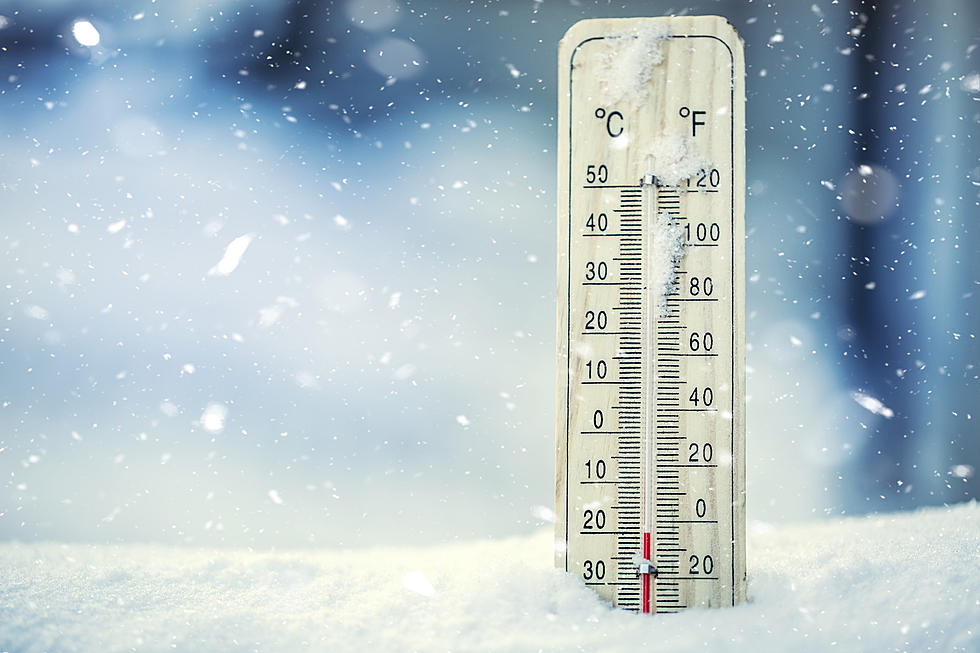 Here's How Many Massachusetts Residents Rely On Home Heating Oil
MarianVejcik
Bitter cold weather is in the forecast for Massachusetts this weekend and the subject of energy usage came up on "Slater and Marjo In The Morning" on Tuesday.
Friday night's low temperature is forecasted to be around 10 below zero with windy conditions to boot. February is essentially here and although we've had a rather mild winter, this cold snap is not supposed to last more than two days.
Frigid temperatures can really affect Massachusetts residents with shaky heating systems, drafty windows, and the homeless.
A local heating company had posted the following to their Facebook page reminding folks of the dangers that can arise when temperature get that cold.
Winter weather is here and will be very frigid - prepare yourself and your home-
Keep your house heated to a minimum of 65 degrees.
The temperature inside the walls where the pipes are located is substantially colder than the walls themselves. A temperature lower than 65 degrees might not keep the inside walls from freezing.
Check the location for the main water shutoff in your home. And refresh your memory on—or learn—how it works, in case you have to use it.
Open hot and cold faucets enough to let them drip slowly. In severely frigid temperatures, keeping water moving within the pipes will help prevent freezing.
Check that fireplaces, wood stoves and electric heaters are working properly. Make sure there are no combustible items near the heat sources and watch them closely, especially the first time in the season you use them.
Keep your fireplace flue closed when you're not using it.
What Do Massachusetts Residents Use Most Often For Home Heating Fuel?
Well, if you're anything like me, you probably think if "you do it or have it, so does everybody else". Obviously that is not the case, but check out the following.
Natural Gas: 55%
Oil: 25%
Electricity: 15%
Other 5%
In 2021, more than half of Massachusetts households used natural gas for home heating, about one in four relied on fuel oil, and more than one in six households used electricity. eia.gov
LOOK: The most extreme temperatures in the history of every state
Stacker
consulted 2021 data from the
NOAA's State Climate Extremes Committee (SCEC)
to illustrate the hottest and coldest temperatures ever recorded in each state. Each slide also reveals the all-time highest 24-hour precipitation record and all-time highest 24-hour snowfall.
Keep reading to find out individual state records in alphabetical order.