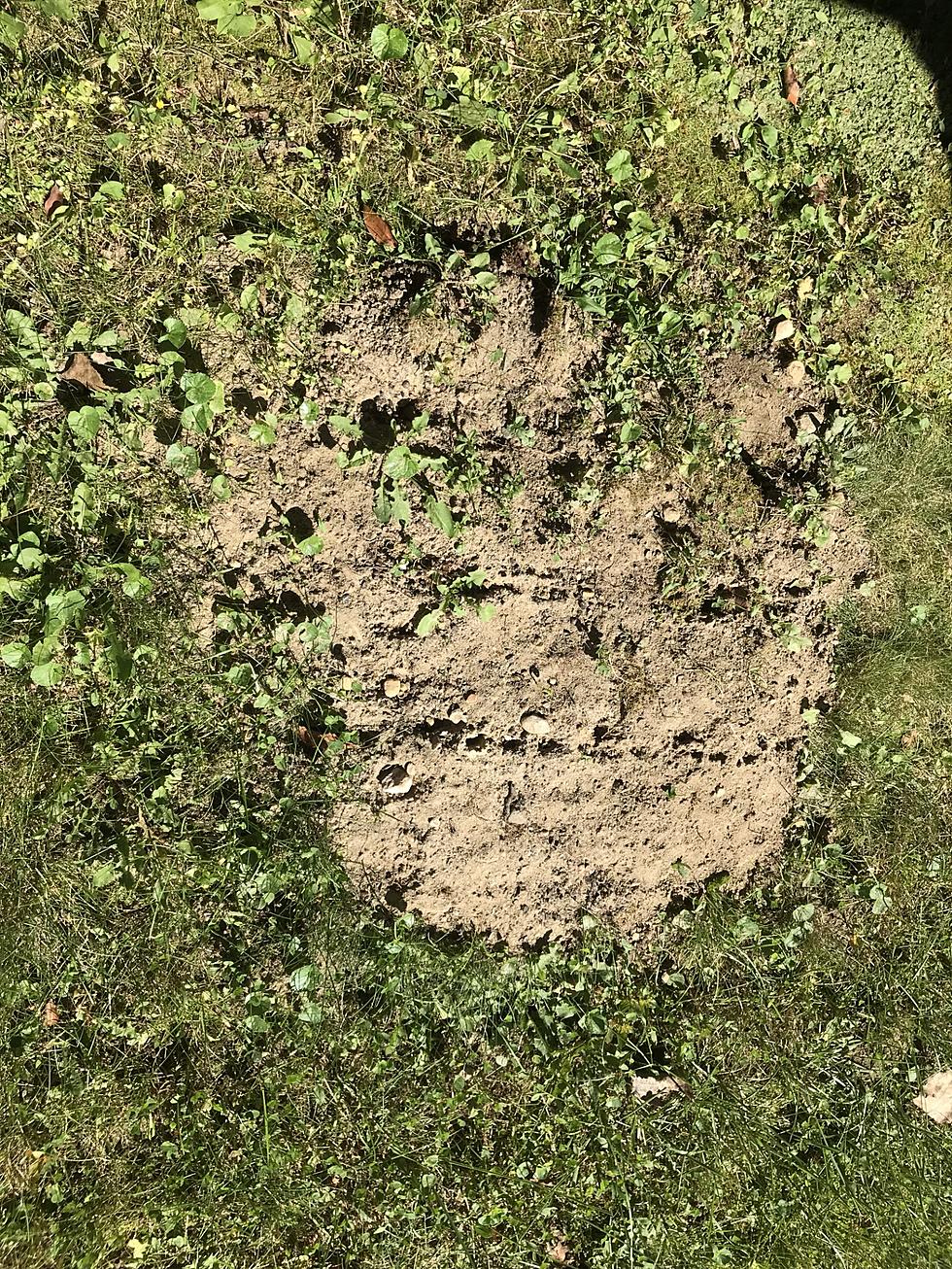 Massachusetts Will Deal with These Problem Critters for a Few More Weeks
Jesse Stewart, Townsquare Media
They may look very cute but they can dig up your lawn and cause havoc by burrowing in your gardens and flower beds. I'm talking about chipmunks and they are still active in Massachusetts.
I was mowing my lawn at my home in Pittsfield recently and not only did I see a chipmunk running around there were also some holes in my backyard (not the first time). I can only assume these rodents were responsible for the holes. In addition, I went to my friend's house in the Berkshires the other day to drop something off and I could hear loud scurrying underneath the leaves in his backyard, and low and behold it was a couple of chipmunks running around. They looked like they were having the time of their lives.
If you have chipmunks racing around on your property and are wondering when they are naturally going to go into hibernation, generally speaking, the end of October is when they will make their exit. The reason why the chipmunk activity calms down in late October is because 40°F is when it gets too cold for these little critters to stay above ground.
Can Chipmunks Get Into Your Home?
According to the Humane Society of the United States, if chipmunks get into your home it usually is by accident and they are glad to leave the dwelling as soon as you give them an escape exit. There have been a couple of times when chipmunks have ended up in my garage because I left the door open for too long. It didn't take long for the critters to head back outdoors to their natural environment.
If you want to keep chipmunks away from your gardens and off of your property you can find a list of chipmunk prevention tips by going here.
LOOK: 11 tick-borne illnesses and what to watch out for during your outdoor adventures
Stacker
compiled a list of 11 common tick-borne diseases in the U.S. and what symptoms to watch out for, using a variety of medical and government sources.
Gallery Credit: Martha Sandoval
LOOK: 20 of the biggest insects in the world
Stacker
compiled a list of 20 of the biggest insects in the world using a variety of news, scientific, and other sources.
Gallery Credit: Andrea Vale
LOOK: The most popular dog names of 2022 in every state
Hey dog lovers, check out this awesome list of the most popular dog names in 2022 for every state, and get ready for some serious cuteness overload.
Gallery Credit: Amber Spencer-Knowles