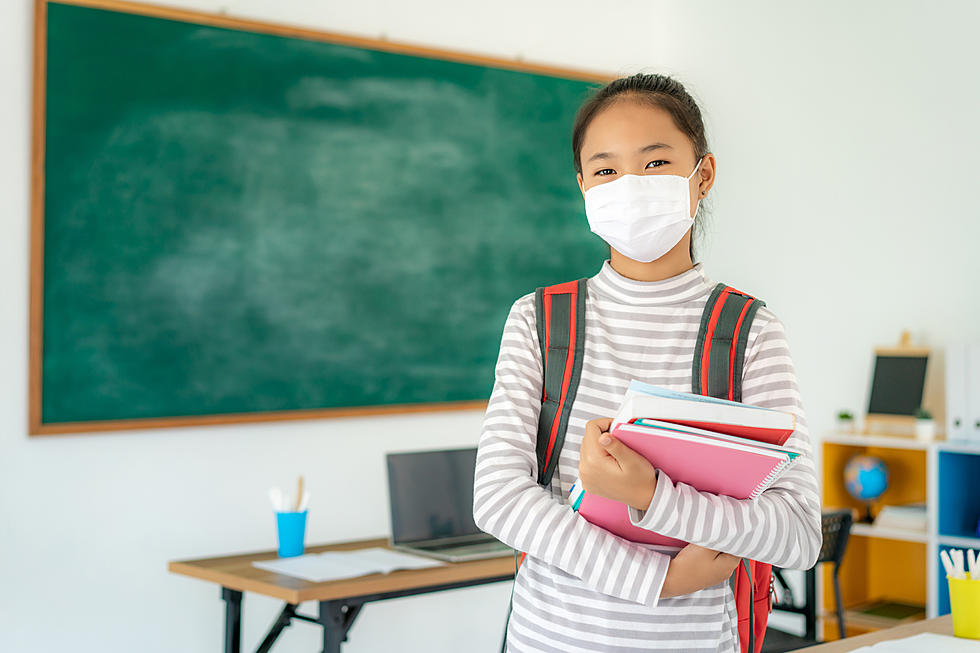 Massachusetts Extends Mask Mandate for Public Schools, Loop Hole for Middle & High Schools
ake1150sb
The Massachusetts Department of Elementary and Secondary Education has extended the state's mask requirement for all public K-12 students, educators, and staff through at least November 1. However, there could be a loop hole for some middle and high schools.
Commissioner Jeffrey Riley says that schools with 80 percent of their students and staff vaccinated will have the option to lift the mandate if they submit a request to do so on October 15. If a school has already shown proof of vaccination and meets the 80 percent threshold, it may submit for the exemption before October 15 for consideration.
The decision to approve an exemption is based on a school-by-school basis, not the entire district, meaning some schools within the same district could have different policies. The vaccination rate must include all enrolled students attending school in the building plus any staff regularly providing in-school services.
If a school is granted the 80 percent exemption, unvaccinated students and staff will still be required to wear masks.
At this time all public schools in Massachusetts require staff and students to be masked at all times, while high school students are allowed to remove their masks outside.
See How School Cafeteria Meals Have Changed Over the Past 100 Years
Using government and news reports,
Stacker
has traced the history of cafeteria meals from their inception to the present day, with data from news and government reports. Read on to see how various legal acts, food trends, and budget cuts have changed what kids are getting on their trays.
.