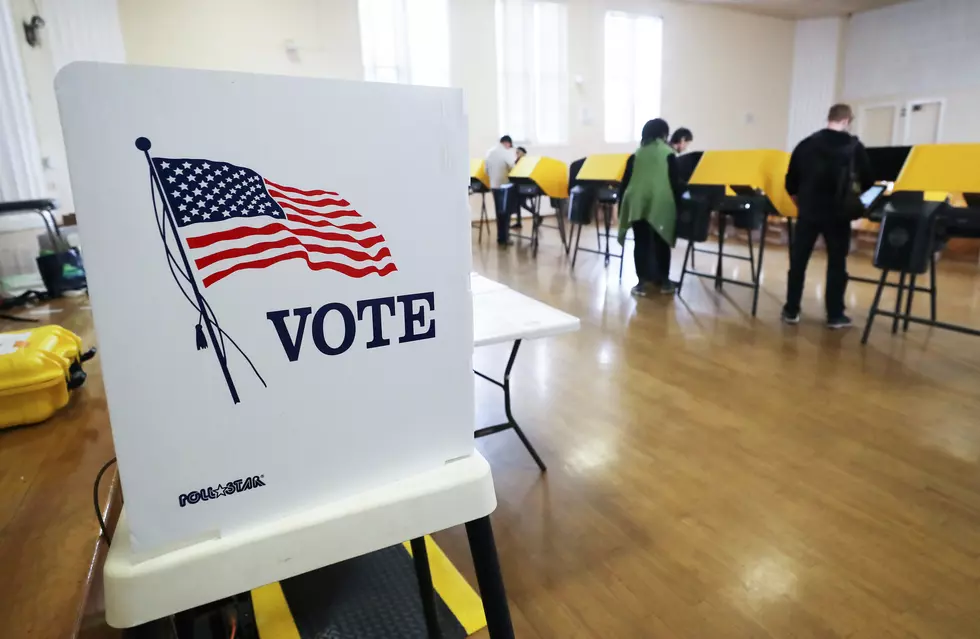 Pittsfield Native Announces Bid for Open Ward 3 City Council Seat
(Photo by Mario Tama/Getty Images)
Municipal election season in the City of Pittsfield is almost officially underway. Candidates interested in running for office are able to take out nomination papers this coming Monday, April 3, 2023.
The offices that will appear on this year's municipal ballot will include Mayor, City Clerk, four Councilor at Large seats, seven Ward Councilors (one from each of the City's wards), and six School Committee seats.
At the moment most sitting Councilors will seek re-election, however, Ward 3 Councilor Kevin Sherman announced in November 2022 that he would not be running for another term on the council.
Since that announcement there has been a fair amount of interest in representing Ward 3, consisting of a mostly residential southeast section of the city, running from East St to Williams St and out to the Dalton town line.
Earlier this week, Ward 3 resident Matt Wrinn officially announced he will take out papers and seek the open seat.
In a press release, Wrinn acknowledged that Kevin Sherman's shoes will be difficult to fill, sharing his respect, admiration, and regard for what Sherman has done and what he means to the city and its residents.
Wrinn believes he has the knowledge and insight on the city along with a commitment to what the families and hardworking people of Ward 3 want and need. He is confident he can do the ward justice. Wrinn's background in criminal justice and community involvement has taught him to "work hard, be involved, and listen."
Born and raised in Pittsfield, Wrinn went off to Boston and attended Northeastern University and Boston University before he moved back to settle in the Orchards to raise his family. Matt and his wife Amanda are very active in the school system and youth sports.
This city has always had a small-town feel, sporting events, the parade, Wahconah Park, The Boys and Girls Club, and community support. This community is like no other. There is nowhere else I want to be and there is nowhere else I want to raise my kids. The values of the people of this city are unmatched.
Wrinn highlighted his understanding and sympathy toward the concerns of Ward 3 residents, including taxes, schools, roads, and more. In his press release, he vows always to be available, approachable, and receptive. "Ward 3 residents can come to me with anything that may come up," Wrinn says wants the best for Ward 3 and the city of Pittsfield. "This is my city, my family is here, I'm vested, I'm committed."
Wrinn is the second potential candidate that has expressed intent to succeed Sherman. According to WAMC, city resident Alisa Costa announced her intent to pull papers earlier this month.
In order to have their name appear on the November election ballot, Ward Councilors collect the signatures of 50 registered voters who live in their respective ward and turn those in for verification to the Registrar of Voters by July 21.
LOOK: 25 must-visit hidden gems from across the US
From secret gardens to underground caves,
Stacker
compiled a list of 25 must-visit hidden gems from across the United States using travel guides, news articles, and company websites.