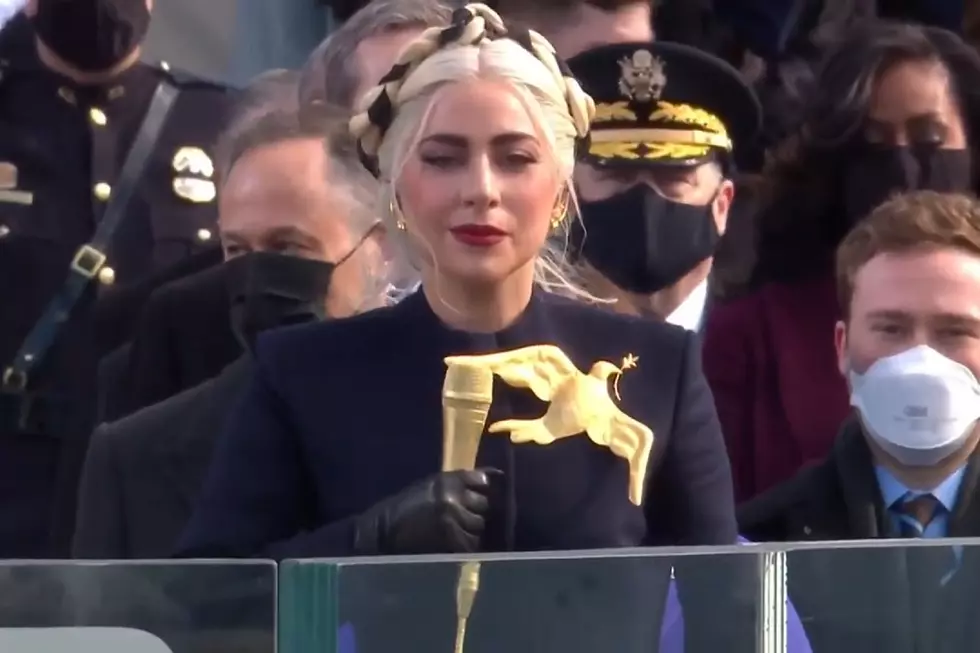 Poll: Who Was Your Favorite… Gaga, J. Lo, or Garth?
CNBC
Joe Biden and Kamala Harris were sworn in as president and vice president earlier today in Washington D.C.
Lady Gaga, pinned with a dove carrying an olive branch, was the first to perform as she sang the "Star-Spangled Banner".
Jennifer Lopez (J. Lo), dressed in all white sporting her million-dollar engagement ring, was next as she sang "This Land Is Your Land/America The Beautiful". The blurb in Spanish, she said: "One nation, with liberty and justice for all."
Garth Brooks was last up and sang "Amazing Grace" after removing his signature cowboy hat.
All three performers did awesomely, but we wanna know who was the BEST?
Enter your number to get our free mobile app
LOOK: The Inauguration in Photos