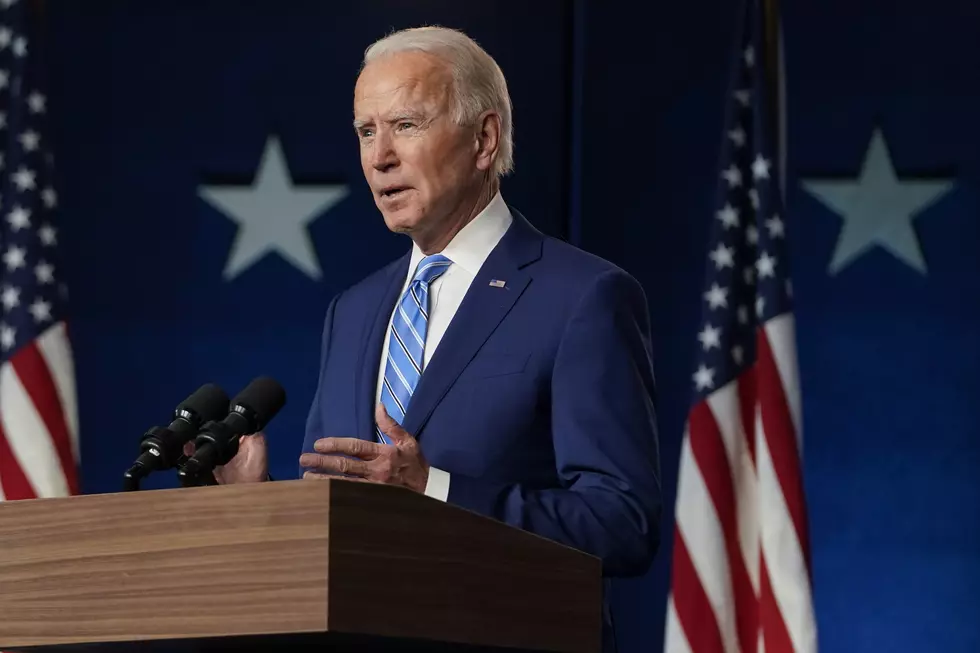 President Biden Issues Mask Mandate
Drew Angerer/Getty Images
The novel coronavirus (SARS-CoV-2) which causes COVID-19, has killed more than 400,000 Americans since March.
One of Joe Biden's campaign promises was to immediately put into a plan of action to quell the virus.
Biden was sworn in as the 46th President of The United States on Wednesday and wasted no time as he signed an executive order mandating masks. No, that doesn't mean you HAVE to wear a mask all the time, but here's what it does mean.
DOMESTIC TRAVEL.
There is now a federal mask requirement that applies to airports, planes, ships, and many intercity buses, trains and public transportation.
INTERNATIONAL TRAVEL
Travelers coming to the U.S. from another country must show a negative COVID-19 test before heading to this country, and then quarantine upon arrival.
As the coronavirus has spread around the globe, new variants are emerging that are MORE contagious and are worrying scientists.
FEDERAL PROPERTY
Masks and social distancing efforts are now required on all federal property and federal lands. This includes places like federal courthouses, FBI or other federal agency buildings both in D.C. and around the country, and national parks and forests. -thedenverchannel.com
The President is also imploring all U.S. citizens wear a mask for his first 100 days in office while vaccinations ramp up across the country.
His goal is to vaccinate 100 million Americans in 100 days.
Enter your number to get our free mobile app
LOOK: The Inauguration in Photos