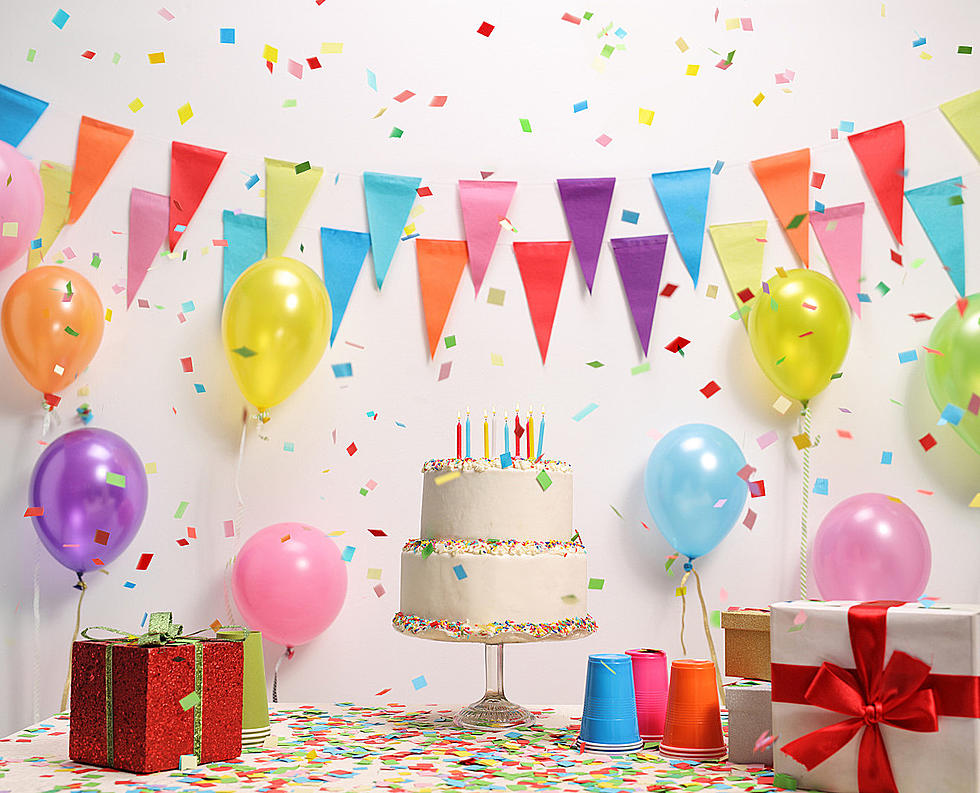 8 Things That Make A Kids' Birthday Party Great
With the pandemic winding down some, gatherings are becoming a bit more frequent, including kids' birthday parties!
Slater's son Liam is turning six this weekend and thankfully his grandmother is in town to help out with suggestions to make the party the best it can be.
HERE ARE 10 THINGS THAT MAKE A KIDS' BIRTHDAY PARTY GREAT
1. THE CAKE
It sounds obvious, but you need a good cake! I prefer an ice cream cake; however, most kids will do just fine with chocolate cake. If you are doing a theme make sure this is represented on the cake.
2. PARTYWARE
Matching plates, napkins, cups, bowls, and table cloths. It goes a long way and looks proper.
3. ENTERTAINMENT
If you have the means, a good magician is a home run with kids at a birthday party.
4. MUSIC
This is kind of a no-brainer, but just remember when Robin Williams is blasting House of Pain's "Jump Around" in "Mrs. Doubtfire"!
5. THE FOOD
No vegetables, please. They need pizza, grinders, or burgers, and hot dogs.
6. THE THEME
This can be totally fun and kids can participate by dressing up. I remember we had a "tractor theme" last year for Liam.
7. BALLOONS
Even though they startle people when they pop, ballons are always a must-have for a kids' party.
8. FARM ANIMALS
This is a maybe. Again, I reference "Mrs. Doubtfire". Enjoy!
50 Most Popular Chain Restaurants in America
YouGov investigated the most popular dining brands in the country, and Stacker compiled the list to give readers context on the findings. Read on to look through America's vast and divergent variety of restaurants—maybe you'll even find a favorite or two.
LOOK: The most popular biblical baby names