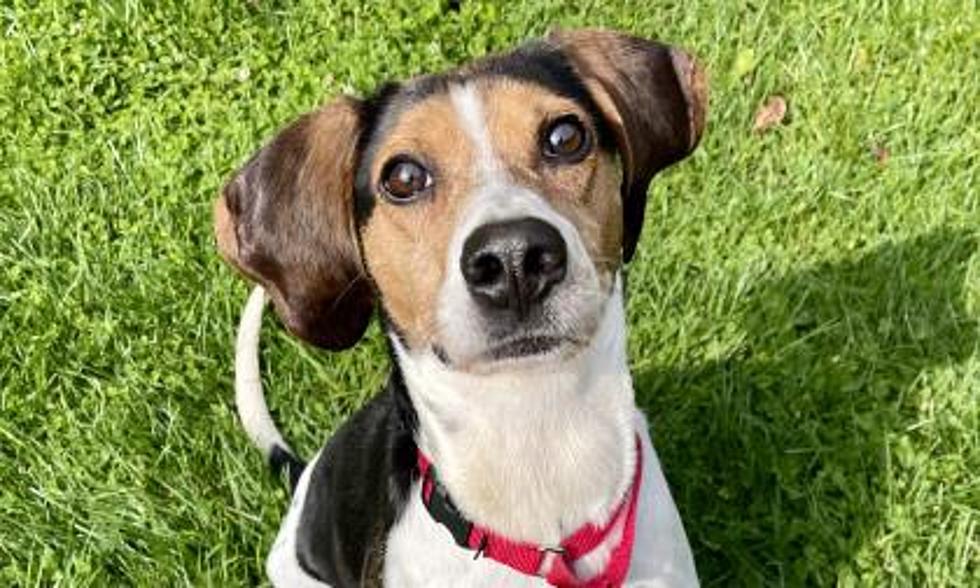 Berkshire Humane Society Pet of the Week: Meet Gina
via Berkshire Humane Society
Every Wednesday at 8:30 we're joined by John Perreault, Executive Director of the Berkshire Humane Society to discuss all the happenings at their Barker Road facility, plus talk about their Pet of the Week.
This week's Pet of the Week is Gina. Gina is a 6-year-old Treeing Walker Coonhound/Beagle mix. She's a goofy, energetic, and sweet girl looking for someone to take her on lots of adventures.
Gina loves to go for walks and romp around her pen. In typical Coonhound fashion, she can be quite loud so a home setting would be best for me, rather than an apartment. She has lived in a home with other dogs and did well so she could possibly live with another dog. Gina could live with respectful children that are ages 8+, but no  cats please as she does have a bit of a prey drive.
If you think Gina could be good fit for you and would like to meet her, or if you would like more information about her or any of the other animal at Berkshire Humane looking for their forever home, please call the kennel staff at (413) 447-7878 ext.126.
LOOK: Here are the pets banned in each state
Because the regulation of exotic animals is left to states, some organizations, including The Humane Society of the United States, advocate for federal, standardized legislation that would ban owning large cats, bears, primates, and large poisonous snakes as pets.
Read on to see which pets are banned in your home state, as well as across the nation.