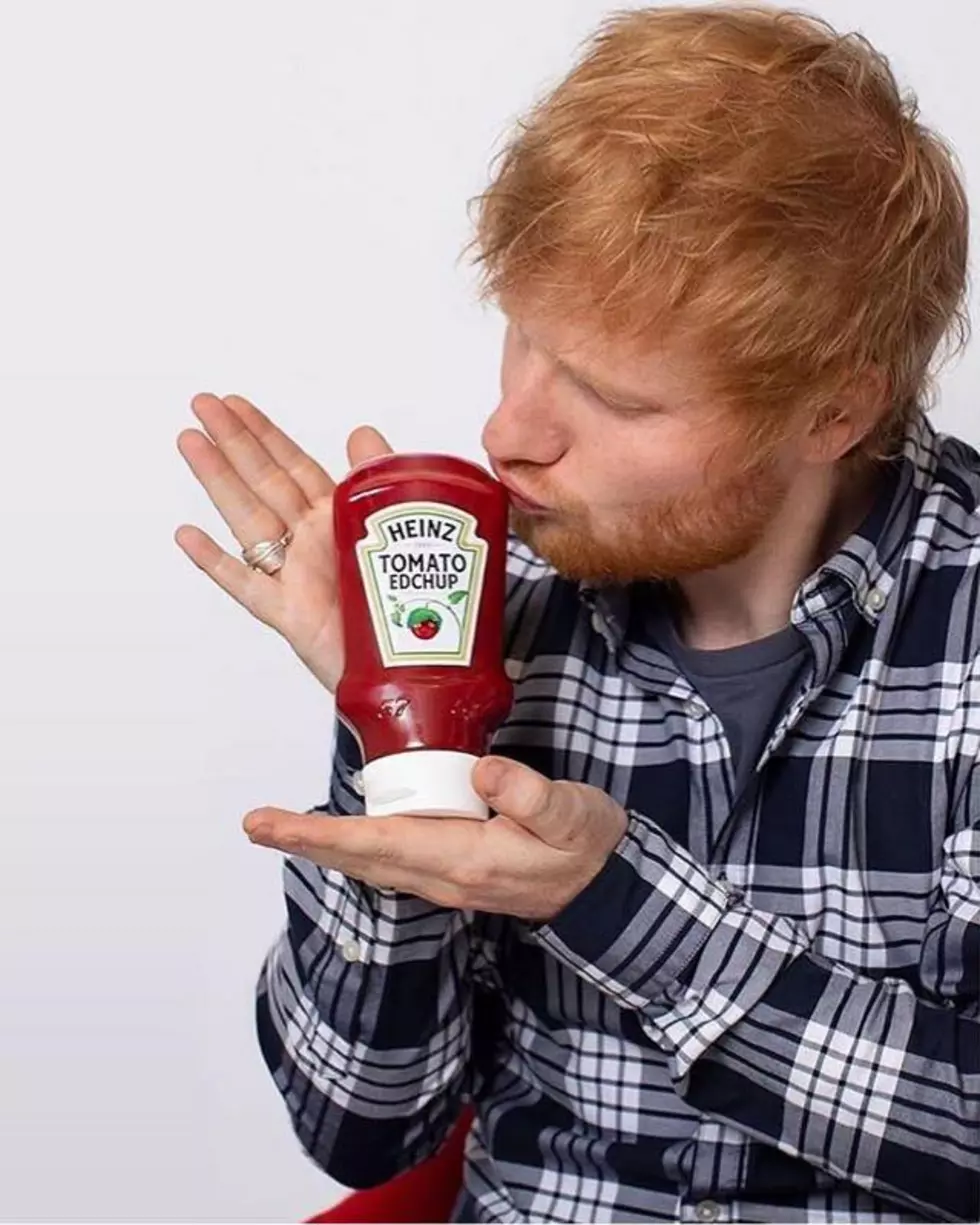 'EdChup': An Ed Sheeran & Heinz Kethcup Love Story
Ed Sheeran Brasil FB
Ed Sheeran is not afraid to slide into DM's, but it's definitely not what you think.
The pop mega star hit up his favorite condiment company on Instagram and a relationship blossomed from there, eventually leading to a staring roll in Heinz Ketchup's latest commercial.
Apparently the crooner is a longtime fan of Heinz Ketchup, professing his love for it on social media, in interviews, and he even has the Heinz Ketchup logo tattooed on his arm. Recently, Sheeran decided to take his relationship with Heinz ketchup to the next level and posted a picture of himself and the beloved bottle and tagged the Heinz social media team, claiming he a had a great idea for a commercial.
In the video on YouTube, Heinz says their "Ed Sheeran x Heinz" advertisement is actually based on one of Sheerhan's own experiences. The spot features Sheeran dining in a super swanky restaurant, the kind that has "way too many forks." When he gets his meal, Sheeran pulls out a bottle of Heinz Ketchup and pours it all over his plate as everyone else looks on aghast.
Heinz told Billboard that one-third of its Instagram activity, including mentions and tags, is related to Sheeran and his love of the ketchup. The brand will be offering a special edition ketchup bottle, EdChup, as part of the campaign.