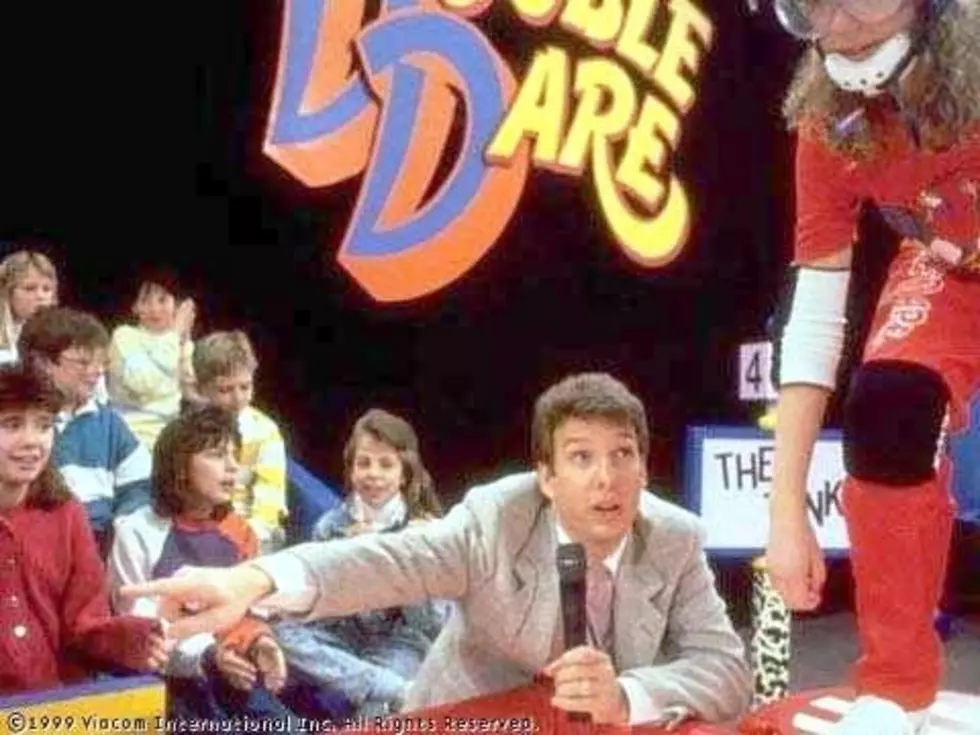 It's True, Double Dare is Coming Back
via Bring Back Double Dare FaceBook
In a time where reboots and revivals are all the rage, the saturation of attempts have left me a little disenchanted. Enter, the DOUBLE DARE reboot! WHAT?!?! Not since I heard about Fuller House (which of course was ultimately not-so-shockingly disappointing) have I been this excited to see one of my childhood favorites come back to life.
According to The Hollywood Reporter, Nickelodeon has ordered 40 new episodes of the show set to premiere in the summer. The network says that the revival will "feature appearances from blasts from the past, longtime Double Dare fans and stars from today" to be announced at a later date.
Double Dare originally aired on the kids network from 1986 to 1993 , making it the network's longest-running game show. Various iterations have aired in syndication, Fox and Nickelodeon, including, most recently, a Double Dare Reunion Special that aired in 2016 on Nick at Nite commemorating the show's 30th anniversary. No official word on who will host the show.
All I know is I need Marc Summers and I need that Sundae Slide!!!