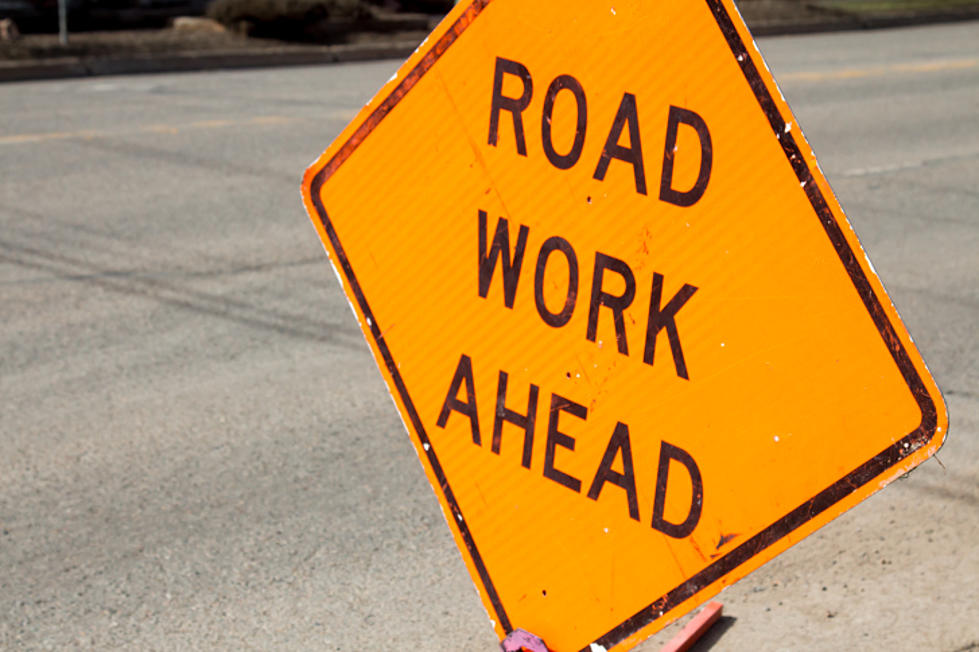 Pittsfield Road Work Schedule For Week Of July 5; Onota Lake Lifeguard Information
Road work ahead sign against asphalt road
The summer road work continues in the City of Pittsfield as pothole-littered streets get a fresh mill and repaving.
Heavily traveled streets such as Tamarack Rd. can be traveled with ease now as avoiding a million potholes is no longer an issue!
Here's an update on what's gonna be done next week:
Please be advised of the following work that will take place July 5-8, as part of the city of Pittsfield's 2022 Street Improvement Project.
On Tuesday and Wednesday, crews will be milling Appleton, Stratford, and Belvedere avenues, and Howard, Elm, and View streets.
The first course of asphalt will be applied in these locations on Thursday and Friday. On-street parking is prohibited during this work between the hours of 6 a.m.-6 p.m.
Another update for The schedule is subject to change based on weather conditions. The city of Pittsfield thanks you for your patience during this time.the public...
LIFEGUARDS ARE NOW ON DUTY AT ONOTA LAKE
The city of Pittsfield's Department of Community Development Recreation Program is pleased to announce that lifeguards from the Berkshire Family YMCA will be on duty at Onota Lake, the public beach within Burbank Park, beginning Friday, July 1.
On Monday, July 4, lifeguards will be on duty from 10 a.m.-5 p.m. However, the schedule for beach supervision will be from 10 a.m. to 5 p.m. Wednesdays through Sundays through Aug.14. Burbank Park is located at 500 Lakeway Drive.
For more information, please call Becky Manship, Recreation & Special Events Coordinator at 499-9371
Remember, Live 95.9's LIVE ON THE LAKE CONCERT SERIES kicks off July 6 with the band Horns B. Funk and Co.
50 Most Popular Chain Restaurants in America
YouGov investigated the most popular dining brands in the country, and Stacker compiled the list to give readers context on the findings. Read on to look through America's vast and divergent variety of restaurants—maybe you'll even find a favorite or two.