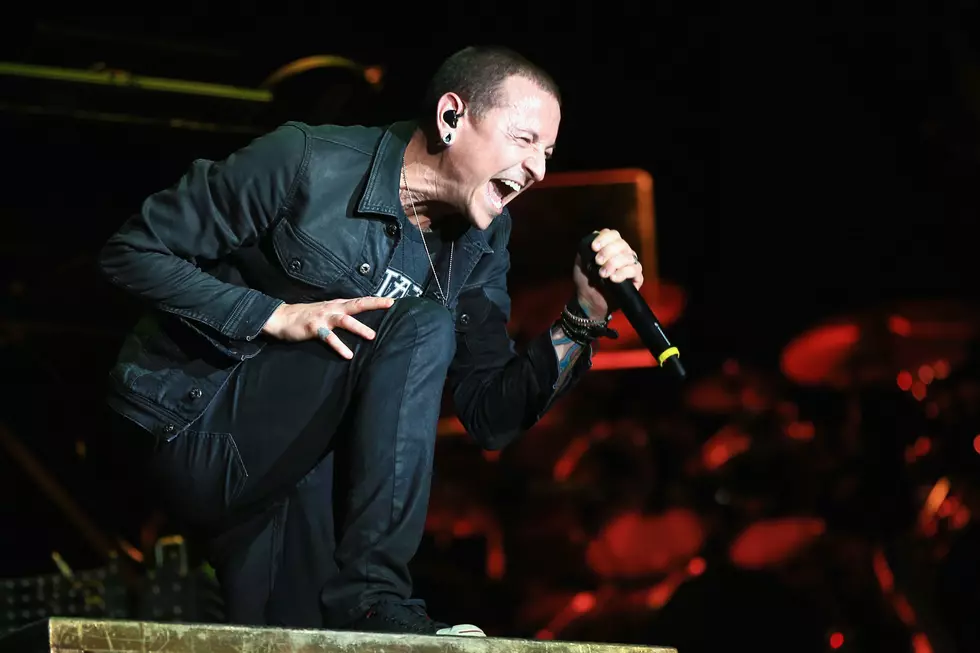 Report: Previous Chester Bennington Suicide Attempt Allegedly Redacted From Autopsy Findings [Update]
Christopher Polk, Getty Images
A new report has surfaced on a previous suicide attempt concerning Chester Bennington that was reportedly redacted from the singer's autopsy findings.
According to TMZ, sources close to the investigation of Bennington's death reveal that the singer's widow, Talinda, told the Coroner's Office that the vocalist had consumed a large quantity of alcohol, hog-tied himself and threw himself in a pool in November of 2016. According to the report, Bennington had a change of heart in the midst of the action and was able to break free of his restraints to climb to safety.
TMZ reports that Ed McPherson, the lawyer for Bennington's widow, contacted the County lawyer for the Coroner last week and asked that the information be redacted from the report, citing "marital privilege." After a debate over the issue, the Coroner's lawyer allegedly agreed and redacted the passage from the autopsy report. TMZ also posted a photo of the supposed redacted portion.
Speaking with TMZ, Assistant Chief Coroner Ed Winter told TMZ, "The report stands as is," and offered no further comment.
Bennington's autopsy report was released earlier this week. According to the toxicology report, Bennington had a small amount of alcohol in his system and was ruled not to be under the influence of drugs when he died. An initial blood test gave a "presumptive positive" for MDMA, better known as ecstasy, but two subsequent tests did not detect the drug at all.
Update: After the TMZ report came out, Talinda Bennington posted on Twitter about the reporting of Chester's 2016 suicide attempt. Her tweets read as follows: 
Rockers We've Lost in 2017
10 Unforgettable Chester Bennington Moments