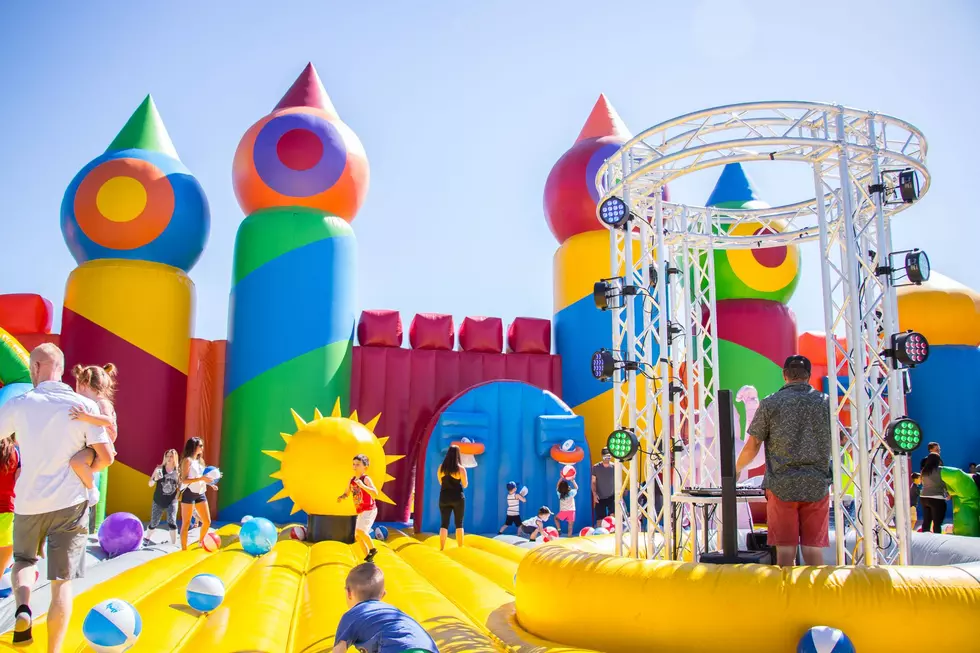 World's Largest Bouncey House in Albany This Weekend
HANNAH WOO via Facebook
Personally, this amount of children in one place is my own personal nightmare, however the idea of spending the afternoon bouncing around the world's largest bouncy house is almost enough for me to ignore them.
This weekend, Friday June 28 through June 30, Big Bounce America, which bosts the title of the world's largest traveling bouncy house and two other bouncing attractions will be at Ellms Family Farm in Ballston Spa. Even better news, at least for me, and I suppose parents as well, is that there are different times for different ages groups, and even an adults only time slot!
The traveling inflatable company has three areas for guests to enjoy:
The Bounce House: Picture giant slides, ball pits, basketball hoops and obstacle runs surrounded by massive inflatable animals among massive inflatable palm trees, plus inflatable trucks, boats and climbing frames all contained within the walls of our candy-colored castle. There is even a DJ spinning from a stage in the middle of everything, complete with confetti blasts, beach balls and all manner of thrilling party games happening around people as they bounce.
The Giant: For those of you who love a little competition, this is for you.  Two lanes cover 900 feet of 50 different obstacles to overcome as you make your way from the start line to the grand finale monster slide. Ideal for all aspiring Ninja Warriors, obstacle race fanatics and anyone else who likes a challenge!
AirSpace: This newest addition to Big Bounce America is a truly unique space themed wonderland filled with aliens, space ships, moon craters and more. It's a unique opportunity to explore this highly interactive landscape and grab some cool selfies and action shots, very instagramable.

Tickets are available here and vary in price depending on the age group you're looking for. This same tour is also making a stop at Salmon Brook Park in Granby, CT (right outside Springfield) on July 19-21.