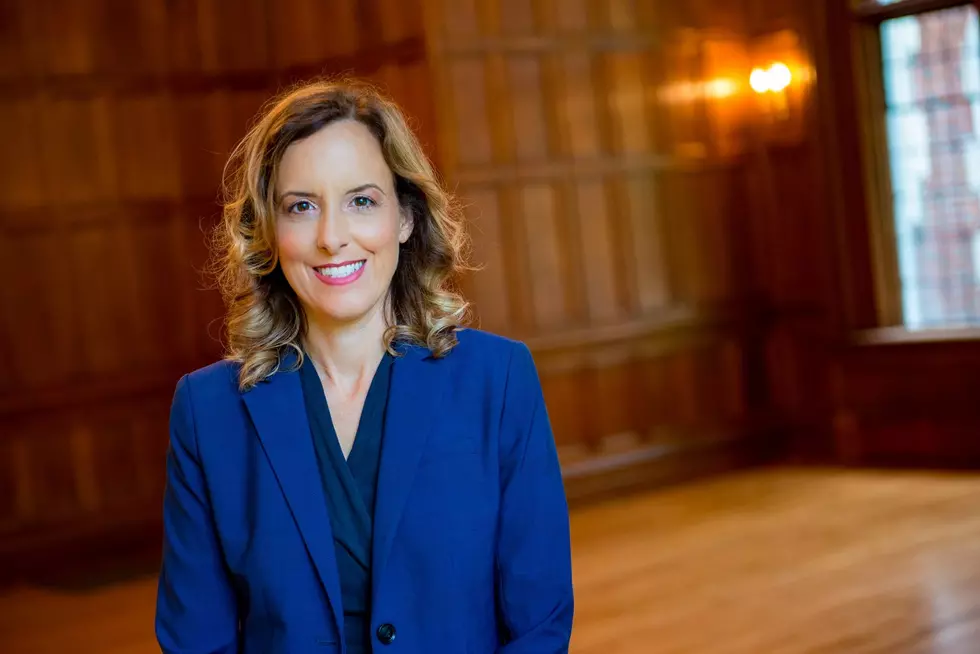 DA Harrington: Violent Crime Section Added to Berkshire Law Enforcement Task Force
Andrea Harrington FB Page
Berkshire District Attorney Andrea Harrington is expanding the Law Enforcement Task Force to bring heightened focus and sophistication to the investigation of domestic violence, sexual assault, and human trafficking cases.
The new violent crime section of the task force assembles officers from various local police departments throughout the county to jointly investigate these violent crimes. The section supports local departments in complicated and complex criminal investigations that would often otherwise be the sole responsibility of a patrol officer.
The section provides each police department with specialists to enhance their investigation into these types of crimes. The officers assigned to the violent crime section will work in concert with each police department in Berkshire County municipalities. The Massachusetts State Police Detective Unit assigned to the Berkshire District Attorney's Office oversees the operations.
"My office remains dedicated to supporting victims and holding perpetrators of violent crimes accountable. The Berkshire Law Enforcement Task Force is very successful in disrupting the flow of harmful drugs into the community, and this expansion builds on that success by providing domestic violence, sexual assault, and human trafficking investigations the same level of focus and dedication," District Attorney Andrea Harrington said.
"These crimes can be extremely complex, and we know our smaller, rural towns are frequently constrained in the amount of resources they can dedicate to these investigations. Our goal is to provide additional tools to our entire community to keep people safe."
Utilizing the same model as the existing Berkshire Law Enforcement Task Force, the Berkshire District Attorney's Office reimburses each municipality for overtime pay owed to officers for their work in task force investigations.
The Berkshire Law Enforcement Task Force – formally known as the Berkshire County Drug Task Force - originally began as a collaborative effort to conduct large-scale drug trafficking investigations. The Law Enforcement Task Force will continue that important work.
The prevalence of domestic violence, sexual assault, and human trafficking in Berkshire County is a threat to public safety even more destructive than illegal drug activity.
Law enforcement has identified strong intersections between substance use, physical and sexual abuse, and human trafficking as perpetrators force vulnerable people into sex trafficking.
According to FBI statistics, in 2017, Stockbridge, Adams, Pittsfield, and North Adams ranked first, third, fifth, and sixth in the highest rate of reported rapes.
Nationally, one in four women experiences intimate partner violence in their lifetime. Law enforcement investigated the domestic violence murders of 10 women and children in Berkshire County in the last five years.
Current or former intimate partners commit approximately 15 percent of all homicides in the United States. However, domestic and sexual abuse tends to follow a predictable pattern of escalation. Thorough investigations into less lethal steps in the escalation of violence prevent tragedy and allow law enforcement to intervene and hold the perpetrator accountable.
The violent crime section consists of eight officers from five local police departments. All Berkshire County police chiefs signed a memorandum of understanding allowing the violent crime section to operate within their jurisdictions.
The State Police Detective Unit assigned to the Berkshire District Attorney's Office will provide additional training to the officers assigned to the section. Each local police chief has the option of assigning officers to serve on the task force.
"The officers are dedicated to protecting our community, and we are excited to both share our expertise with our neighboring towns and have the task force support us when our resources are strained," said Hinsdale Police Chief Susan Rathbun, whose department is dedicating one officer to the task force.
"The officers in my department care deeply not only about protecting my town but all of Berkshire County. This model provides all of our officers the opportunity to do more to protect public safety."
The violent crime section held its first meeting in late August. The District Attorney's Office and the State Police Detective Unit will identify and assign cases for further investigation. Local police departments can request additional resources at any time.
See 20 Ways America Has Changed Since 9/11
For those of us who lived through 9/11, the day's events will forever be emblazoned on our consciousnesses, a terrible tragedy we can't, and won't, forget. Now, two decades on,
Stacker
reflects back on the events of 9/11 and many of the ways the world has changed since then. Using information from news reports, government sources, and research centers, this is a list of 20 aspects of American life that were forever altered by the events of that day. From language to air travel to our handling of immigration and foreign policy, read on to see just how much life in the United States was affected by 9/11.