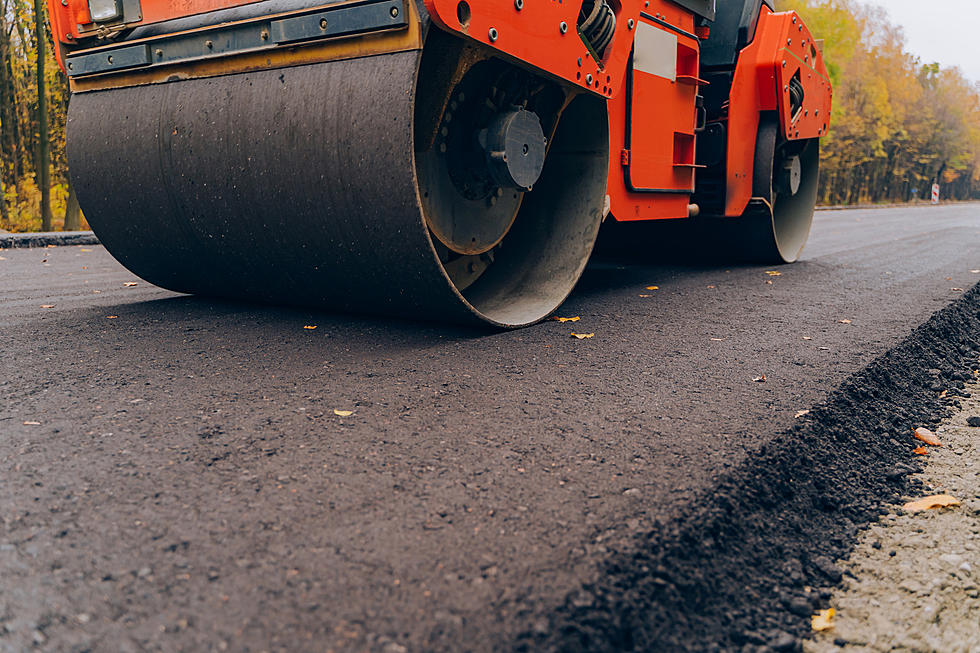 Here's Why Massachusetts Won't Pave Roads Until The Spring
Vadym Terelyuk
Living in New England is pretty grand for the most part, right? No real weather disasters like tornadoes or hurricanes or huge droughts or massive floods or earthquakes... You get the idea.
But... we do have to deal with those pesky POTHOLES. Oh, yeah. Every. Winter.
SO, WHY WON'T MASSACHUSETTS FILL THEM IN THE WINTER?
They will fill them is the answer, but don't expect them to last. The reason potholes exist in the first place is the the expansion and contraction of water after it has entered into the ground under the pavement. The constant flow of traffic, plows as well, weaken the already vulnerable or old pavement.
The remedy in the winter is called "cold patch".
Crews make two types of repairs, depending on temperature and road conditions.  A temporary "cold patch" is used at lower temperatures during late winter.  Hot mix asphalt is applied at higher temperatures as a long-term fix. -blog.mass.gov
IN TERMS OF A COMPLETE REPAVE, IT'S NOT THAT MASSACHUSETTS WON'T DO IT, THEY SIMPLY CAN'T...
The cold temperatures literally make it impossible for the asphalt to harden properly.
That's the key to remember. Asphalt takes time to compact and it's a race against the clock in cold weather conditions. You only have a limited time where the asphalt is still workable and can be properly compacted before it begins to stiffen and the binder no longer "binds" to the aggregate.
In sub zero temperatures, you're looking at a window of only a few minutes. That's nowhere near enough time to get appropriate compaction in. -goodmasnsonconstruction.com
The good news is... the asphalt plants open in mid-April, so look for those repave crews soon!
KEEP READING: Here are the most popular baby names in every state
Using March 2019 data from the
Social Security Administration
,
Stacker
compiled a list of the most popular names in each of the 50 states and Washington D.C., according to their 2018 SSA rankings. The top five boy names and top five girl names are listed for each state, as well as the number of babies born in 2018 with that name. Historically common names like Michael only made the top five in three states, while the less common name Harper ranks in the top five for 22 states.
Curious what names are trending in your home state? Keep reading to see if your name made the top five -- or to find inspiration for naming your baby.