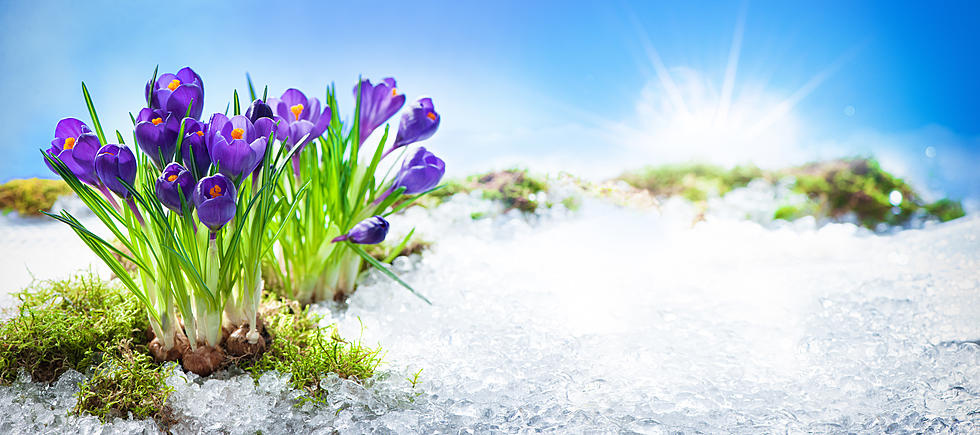 It Snowed on Wednesday, But Could Hit 80 Next Week
AlexRaths
April snow showers shouldn't come as a surprise to us at this point, but they still drive us nuts every year. The silver lining to yesterday's afternoon thunder snow showers is the dramatic increase in temperatures by mid-week.
Later afternoon yesterday left a dusting of heavy wet snow all over Berkshire County with some higher elevations seeing an accumulation of three to four inches. Despite chilly temperatures and gusty winds plaguing us today, snow in most places was gone by midday.
This brings us to next week's forecast, our last full week of April. A month that blessed with sunny days and unseasonably warm temperatures for a few weeks, will exit in the same manner.
April 28, Wednesday of next week is expected to be a mix of sun and clouds and highs around 77 degrees. The following day, Thursday, April 29 could hit 80 according to some forecasts.
According to WeatherSpark the average temperature for April in Berkshire County is 53 degrees, and although the past couple of days have been freezing all in all we've still been above average most days this month.
LOOK: The most famous actress born the same year as you
Many of the actresses in this story not only made a name for themselves through their collection of iconic performances, but also through the selfless, philanthropic nature with which many of them approached their stardom. In an age of flipping the script on societal norms, many of these actresses are using their voices and platforms to be advocates for those who are otherwise unheard.