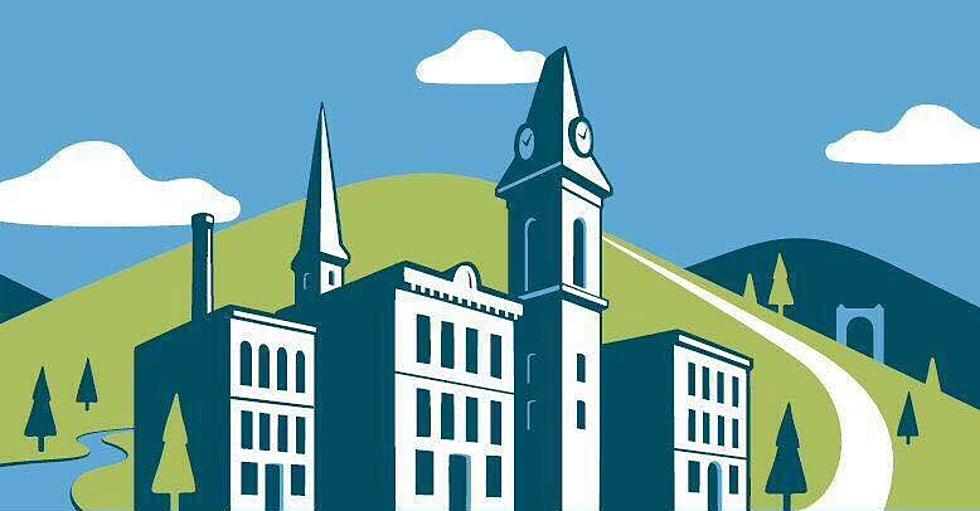 Macksey, Bond Vying to Be North Adams' First Ever Woman Mayor Today
North Adams City Hall Facebook
The City of North Adams will make history today as voters go to the polls to elect the city's first-ever woman mayor. There are also 14 candidates running for 9 available At-large City Council seats.
History in the making in North Adams...
Vying to become North Adams' first woman Mayor are Jennifer Macksey and Lynette Bond. Mayor Tom Bernard is not seeking reelection. The city has had no shortage in the past of women running for the top job, but this is the very first time that two women are going head to head, guaranteeing that the city will see its first woman mayor elected today.
A large field of city council candidates...
14 candidates are running for the 9 available At-large city council seats in North Adams. Lisa Blackmer, Keith Bona, Peter Oleskiewicz, Bryan Sapienza, and Wayne Wilkinson are the incumbents seeking re-election. Also running are Jennifer Barbeau, Jesse Lee Egan Poirer, Marie T. Harpin, Barbara Murray, Michael Obasohan, Ashley Shade, Heidi Shartrand-Newell, Ronald Sheldon, and Joseph Smith.  
No decisions to be made for school committee seats...
Although there are no school committee races per se, city voters are also electing four members of the School Committee and two representatives to the Northern Berkshire Regional Vocational School Committee. Incumbent Emily Daunis and (former mayor) Richard Alcombright and David Sookey are running for the three four-year terms, while, Joshua Vallieres when elected will complete the final two years of a two-year vacated term. 
Incumbent Gary Rivers and Diane Gallese Parsons are running for two spots on the Northern Berkshire Vocational Regional School District School Committee.
Everyone votes at the same location...
All North Adams residents vote at St. Elizabeth's Parish Center.
The polls in North Adams are open from 9:00 am to 7:00 pm.  
Pittsfield also goes to the polls today...
Voters in Pittsfield go to the polls today to elect a city council and members of the Pittsfield School Committee. Three of the cities ward races are unopposed. There are 4 seats available to 6 At-large city council candidates with all four of the incumbents running for re-election. The Pittsfield polls are open until 8:00 PM. 
You can tune in for election updates tonight leading up to when the polls close and unofficial results when they come in. We will also have full coverage of all the races on Wednesday morning in the news.
LOOK: Here is the richest town in each state
Just saying the names of these towns immediately conjures up images of grand mansions, luxury cars, and ritzy restaurants. Read on to see which town in your home state took the title of the richest location and which place had the highest median income in the country. Who knows—your hometown might even be on this list.
READ ON: See the States Where People Live the Longest
Read on to learn the average life expectancy in each state.
Answers to 25 common COVID-19 vaccine questions
Vaccinations for COVID-19 began being administered in the U.S. on Dec. 14, 2020. The quick rollout came a little more than a year after the virus was first identified in November 2019. The impressive speed with which vaccines were developed has also left a lot of people with a lot of questions. The questions range from the practical—how will I get vaccinated?—to the scientific—how do these vaccines even work?
Keep reading to discover answers to 25 common COVID-19 vaccine questions.