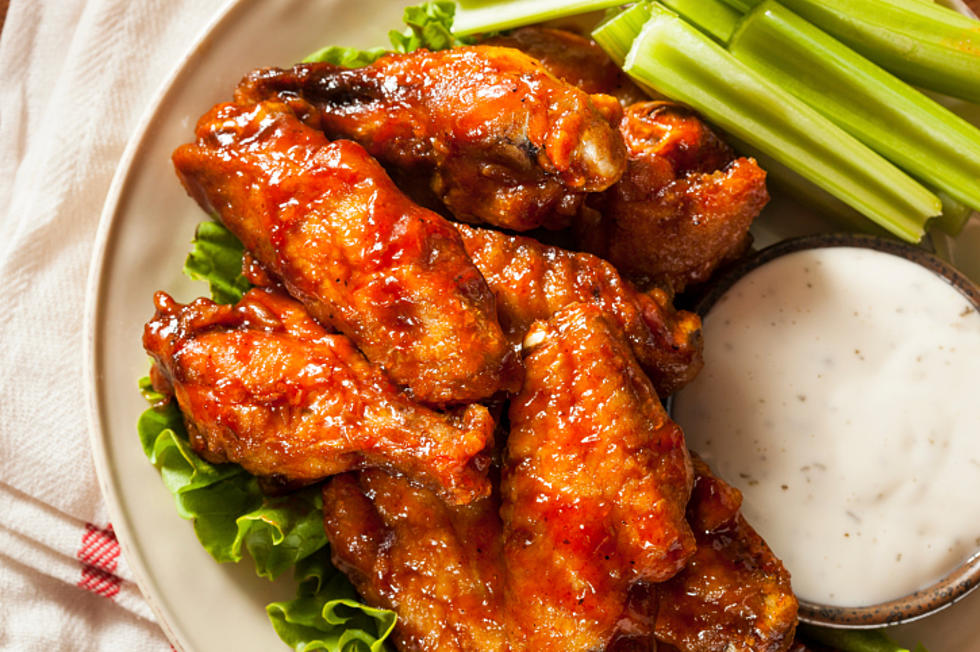 The Berkshires Home to Two Restaurants Serving Best Wings in the State
bhofack2
With less than a week left before the Super Bowl, it's time to get your party prepped.  Regardless of who's playing or who you're rooting for, one thing remains the same, at ever big game party, the food must be on point. And what's the football classic go to? Buffalo Wings of course.
Just like every fan has their favorite team, every wing lover has their favorite wing spot and there's plenty to choose from here in The Berkshires.  Some of the best wings I've ever had have been right here at home, and it looks like the rest of the state realizes that as well.
Coming in at number five, The Olde Forge in Lanesborough. This doesn't come as a shock to pretty much anyone, but it's nice to know the old stand by is still on the list. Here's what the article had to say about the Route 7 fan favorite.
Locals rave about the wings at the Old Forge Restaurant in Lanesborough. Though it's located amidst some truly beautiful Berkshire scenery, you might have trouble tearing your eyes off your plate of steaming, perfectly-sauced wings. There's a cozy pub atmosphere and great beer, and plenty of hearty menu items. Try the classic Buffalo wings dressed with their slightly sweet signature sauce
Shortly behind The Forge at number seven is of course my personal favorite, Patrick's Pub. The downtown Pittsfield landmark has been known for the wings for as long as I can remember, taking home countless Wing Fling and Best of The Berkshires titles.
Patrick's Pub in Pittsfield is an old-fashioned Irish restaurant that specializes in tender and tasty wings. It has a comfortable and warm atmosphere that will have you feeling right at home. Try the traditional hot Buffalo flavor or scoop up some ginger teriyaki wings for a unique, spicy treat.
Bonus for us, since this article was written, The Hangar in Amherst that came in at number two has since opened a Pittsfield location, serving up the same boneless and bone in classics they're famous for.
I know there's lots of other local favorites not mentioned, Cim's Tavern Brandy Wings are always at the top of peoples list, and while The Towne Tavern might be right over the border in New York, Berkshire residents are quick to take the short drive for their delicious smoked wings.
Where's your favorite place to get wings in The Berkshires?