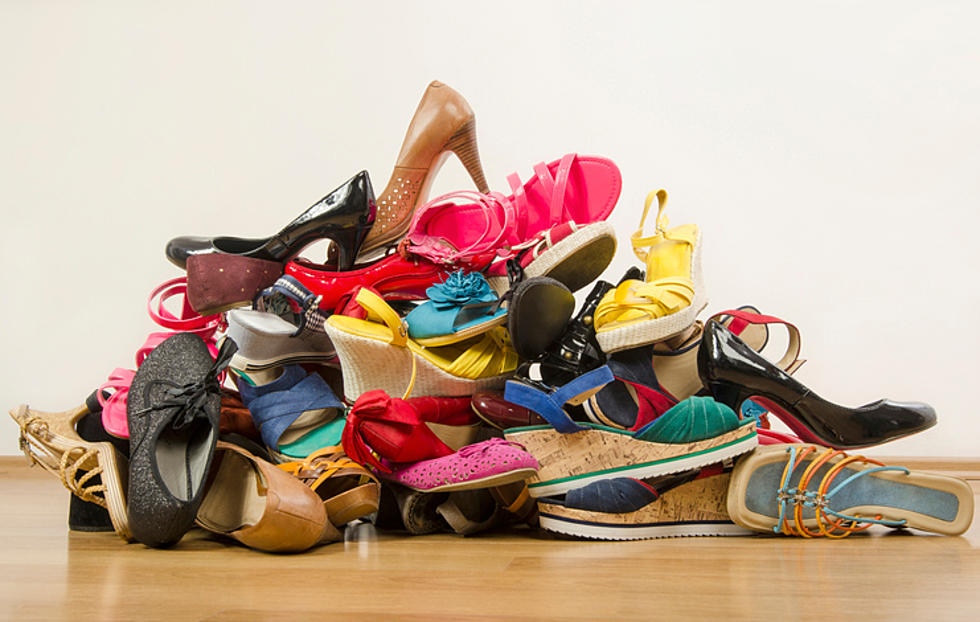 We Need Shoes! The PHS Class Of 2024 Is Conducting A Shoe Fundraiser
luanateutzi
I suffer from wide feet. I mean, not really "suffer", but you know. So, I often overlook how shoes feel when I try them on in a trade-off for much I actually like how the shoe LOOKS on me.
With that said, I got some gently worn shoes at my house that I no longer wear. Do you?!
The Pittsfield High School Class of 2024 is conducting a shoe fundraiser.
You can bring your gently worn, or new shoes to Pittsfield High School on Saturday, May 1st between 11 a.m. and 2 p.m.
They cannot accept skates of any kind or shoes with holes, soles falling off, peeling, or excessive wear.
FUN FACT:
Did you know that on average it can take 100 years for one shoe to decompose? Save the Earth and donate your shoes to the PHS class of 2024.
The shoes will be collected and be sold to Micro-Enterprises to be repurposed and worn again.
Slater had a chance to speak to Mary Morrison and get some more information about where the shoes will end up.
The money will fund proms and some other activities.
For more information contact mmorrison@pittsfield.net or aroberts@pittsfield.net with any questions.
Here are 50 of your favorite retail chains that no longer exist.
KEEP READING: See the richest person in every state