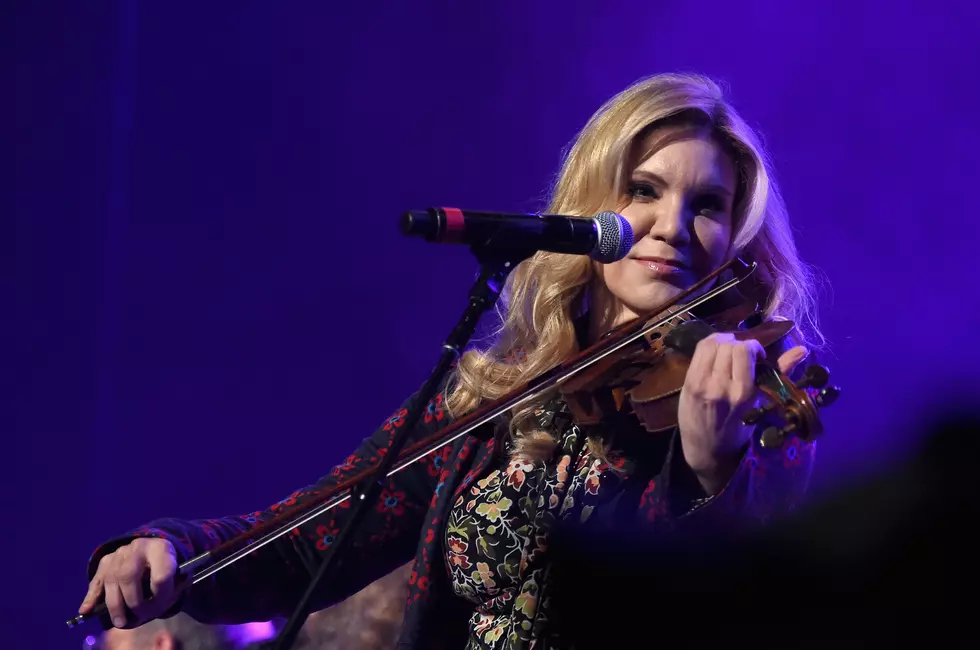 Tanglewood Adds Alison Krauss to Popular Artists Series
Getty Images for Outback Concert
Just when you think Tanglewood was done announcing shows for their popular artists series of shows, they add another.
On Thursday, Tanglewood announced that Alison Krauss will be performing in 2018. Krauss is a Grammy Award-winning country/bluegrass artist and will be taking the Koussevitzky Music Shed stage on June 19. Krauss will be performing songs off of her new album "Windy City", as well as songs from her extensive resume of hits.
Her album "Rising Sand", which was released in 2007 with Robert Plant, was incredibly successful. Krauss took home an incredible six grammy awards, including Album of the Year. She returned in 2011 with "Paper Airplane", which also earned her a Grammy for Best Bluegrass Album.
Tickets for the show go on sale Friday. You can get them online or call the box office at 888-266-1200.