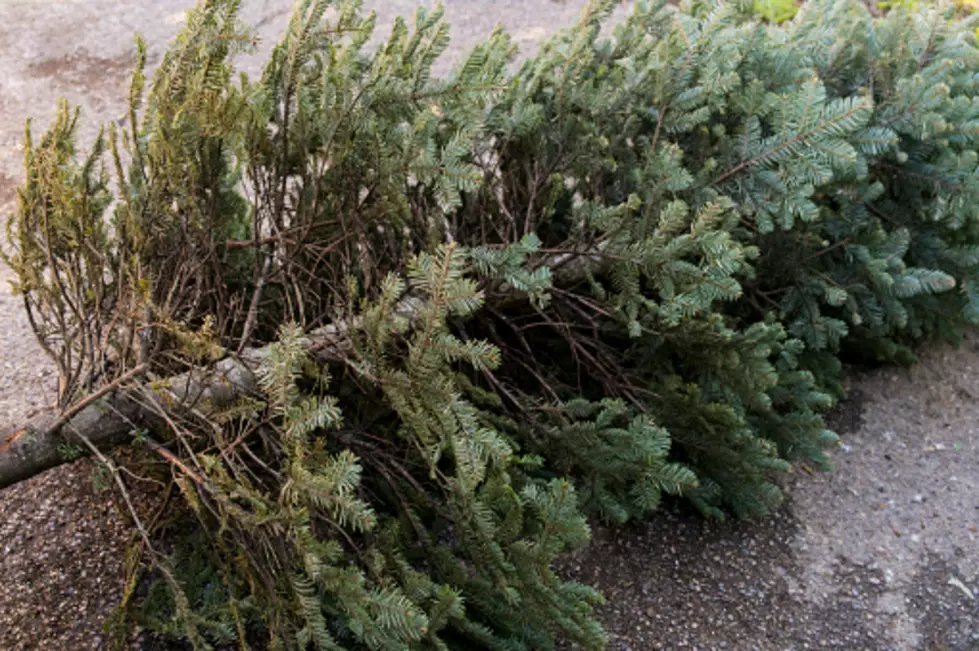 Pittsfield Announces Christmas Tree Pick-up
ImagePixel
It's time to dispose of your Christmas Tree, and the City of Pittsfield has announced this year's pick-up schedule.
It certainly was beautiful this year and you don't want to see it go, but if you've had your Christmas tree up since long before Christmas, it's probably dried out and is a potential fire hazard. In fact, State Fire Marshal Peter Ostroskey is encouraging Massachusetts residents to get that tree up and out promptly. As part of a press release from the Department of Fire Services, Ostroskey said that if a fire should start for any reason, a tree (especially a dried-out tree) will help spread the fire extremely rapidly.
The City of Pittsfield, in a press release Thursday said that Christmas tree pickup in the month of January will accompany the regular trash pickup schedule. That will definitely make it easy to remember when your tree should go to the curb.
A breakdown of the schedule includes the following servicing information:
The week of Jan. 9th, Casella will pick up trees on Monday and Friday routes.
The following week of Jan. 16th, they will pick up along the Tuesday, Wednesday, and Thursday routes.
During the week of Jan. 23rd, Casella will resume tree collection with Monday and Friday routes.
Lastly, the week of Jan. 30th, they will pick up trees according to the Tuesday, Wednesday, and Thursday routes.
If you need more specific information, you can call 499-9330.
If for some reason you are not going to make the pick-up date on your street, make sure you keep your tree watered so that it will remain safe until you can dispose of it properly.
Enter your number to get our free mobile app
LOOK: See what Christmas was like the year you were born